Selected websites powered by Bananadmin.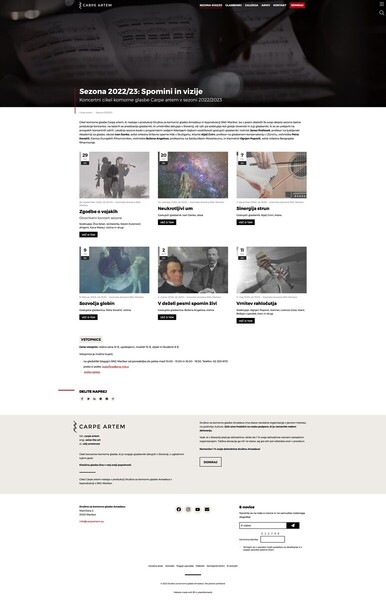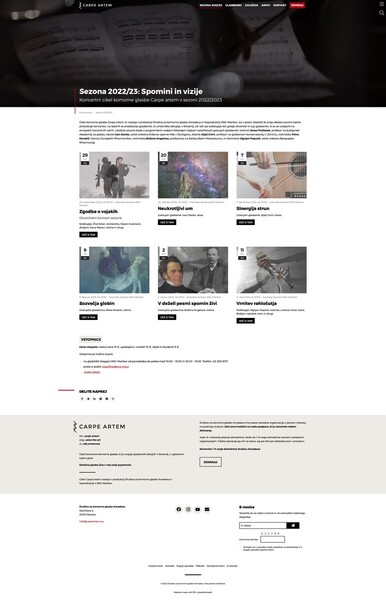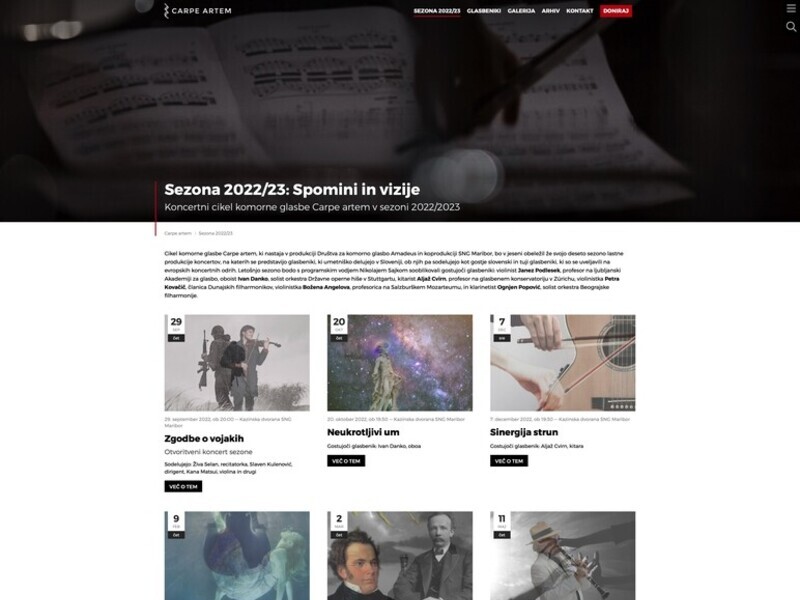 Carpe artem
Klasična glasba živa v vsej svoji popolnosti.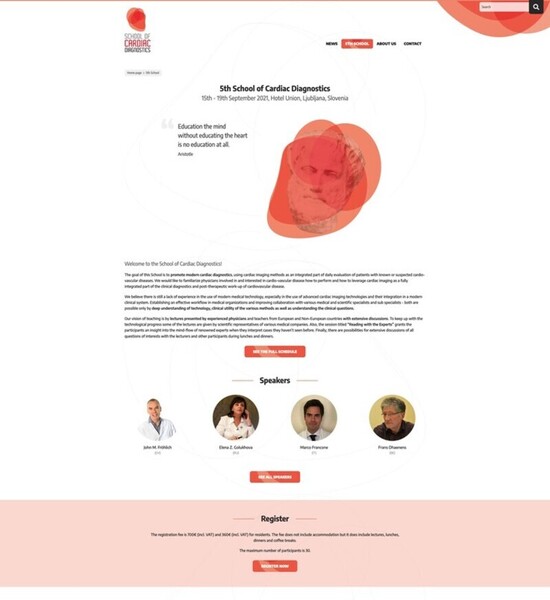 School of Cardiac Diagnostics
To really understand the Heart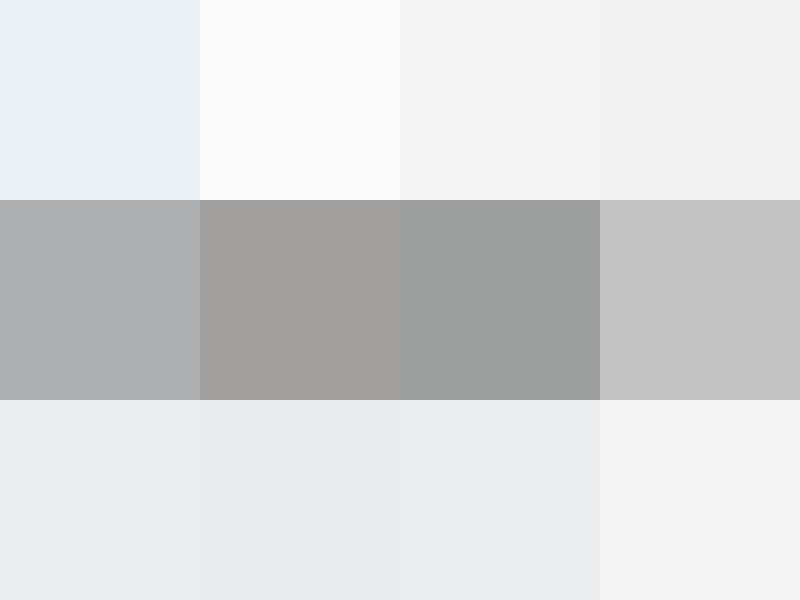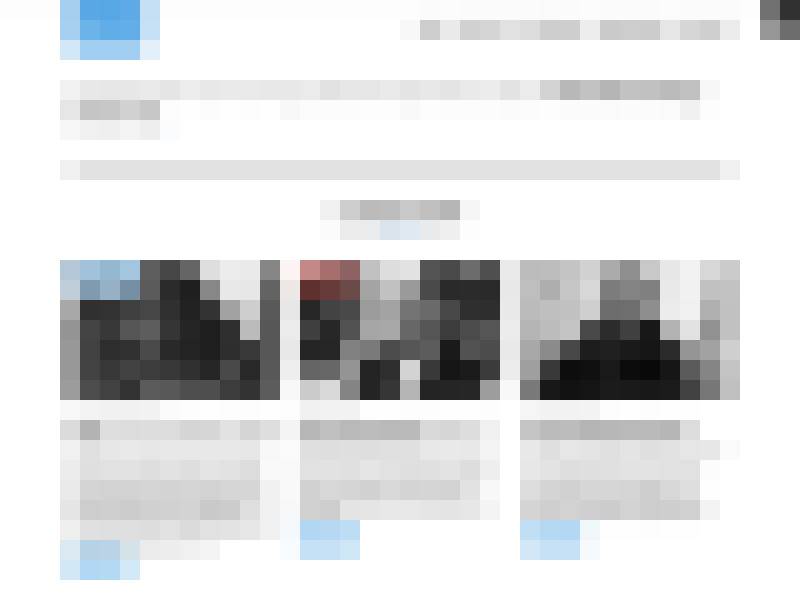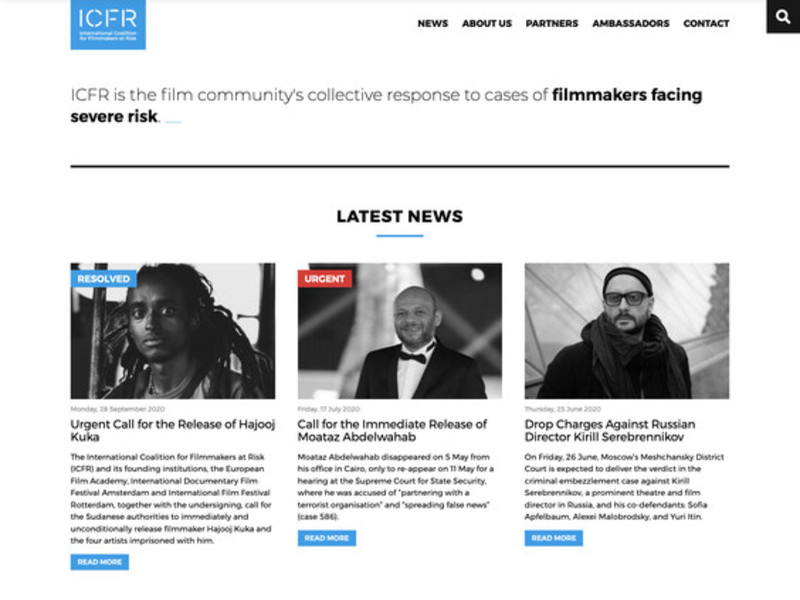 International Coalition for Filmmakers at Risk (ICFR)
ICFR is the film community's collective response to cases of filmmakers facing severe risk.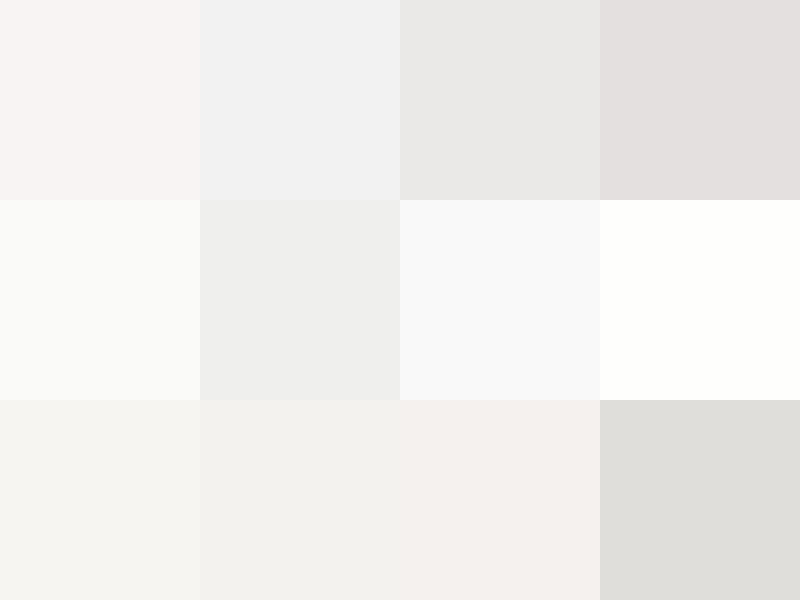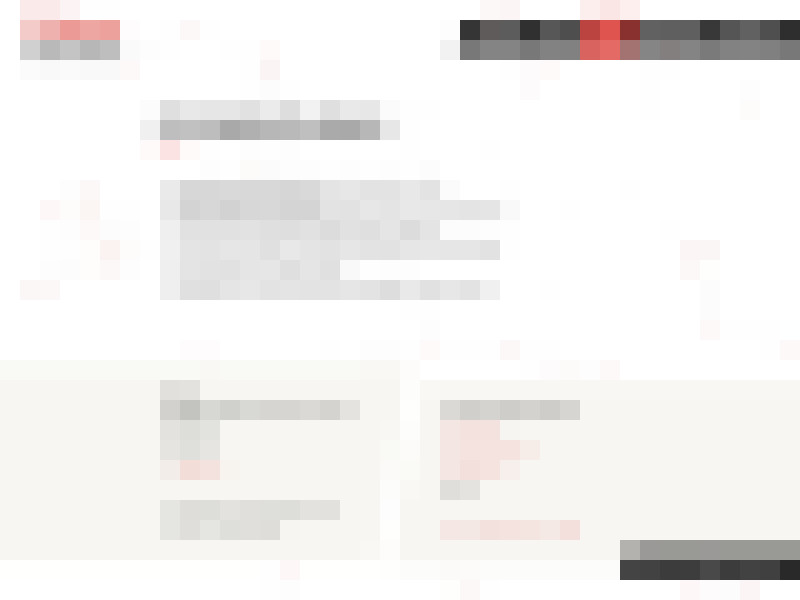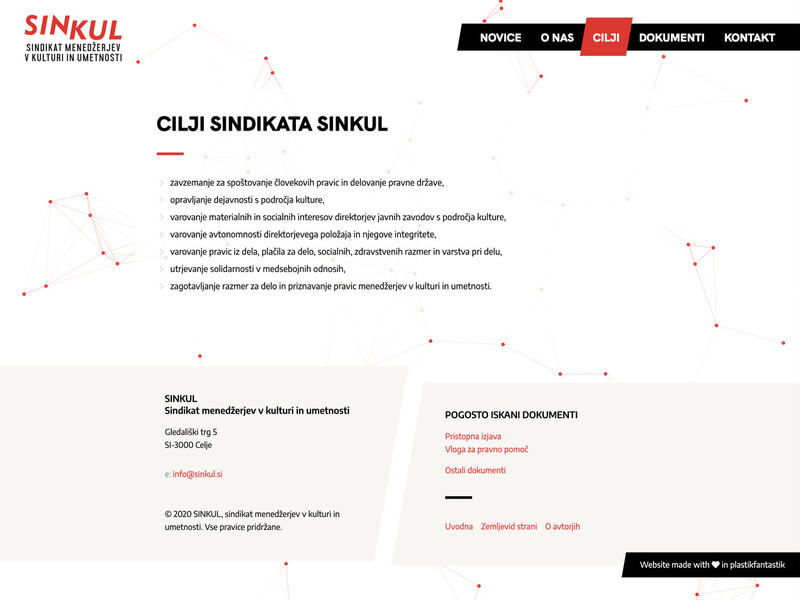 SINKUL
Sindikat menedžerjev v kulturi in umetnosti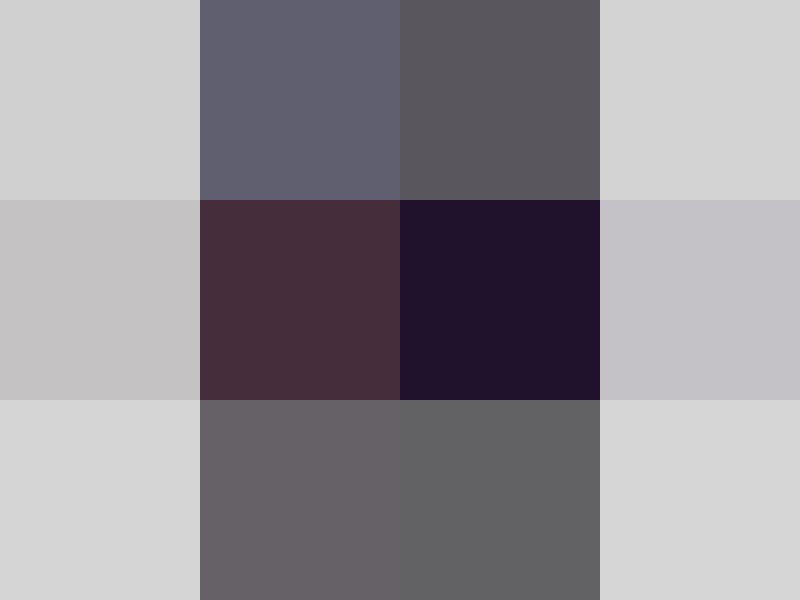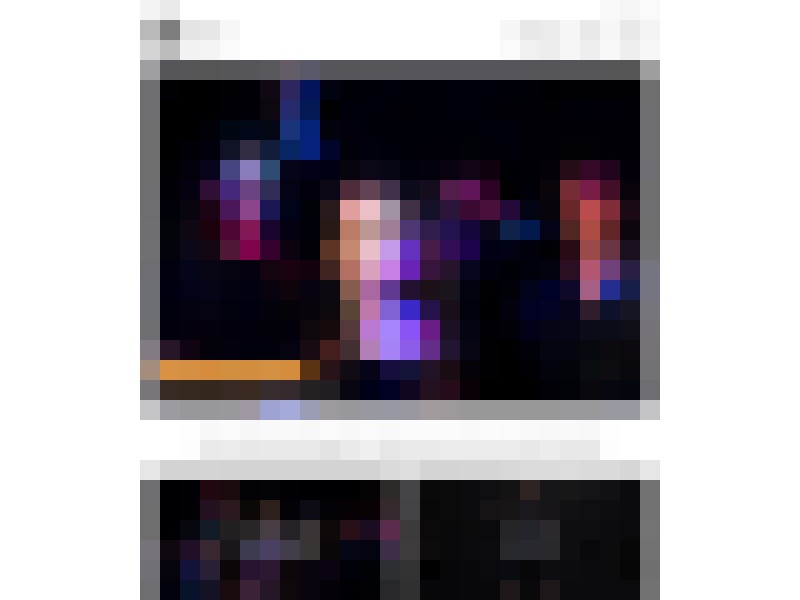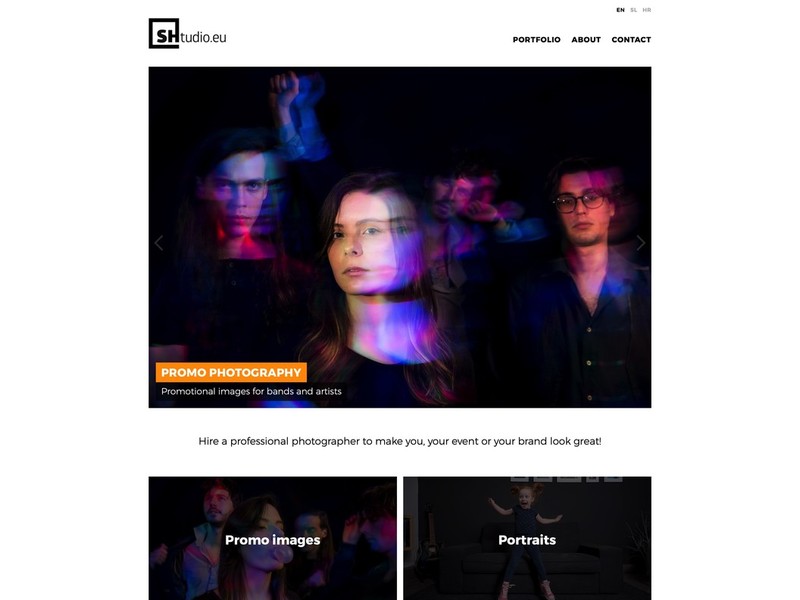 SHtudio.eu
Najemite profesionalnega fotografa, da boste vi, vaš dogodek ali vaša blagovna znamka videti odlično! / Hire a professional photographer to make you, your event or your brand look great!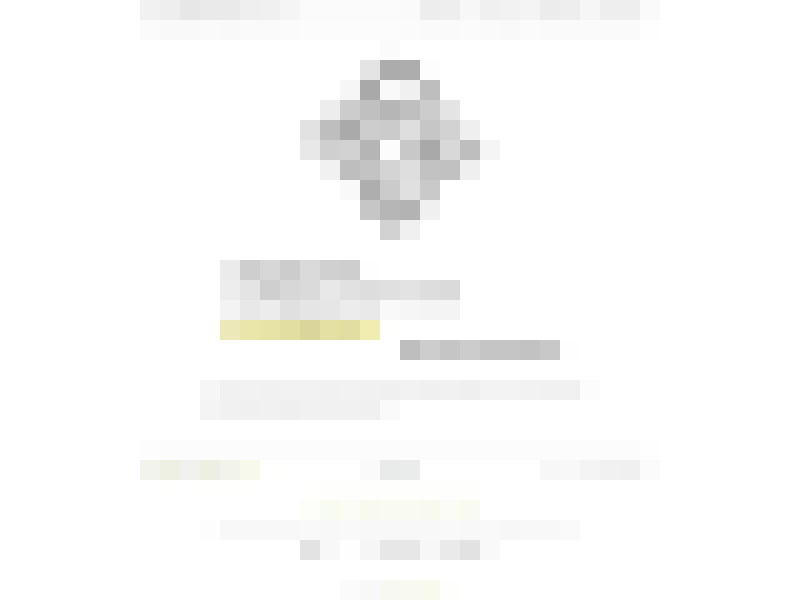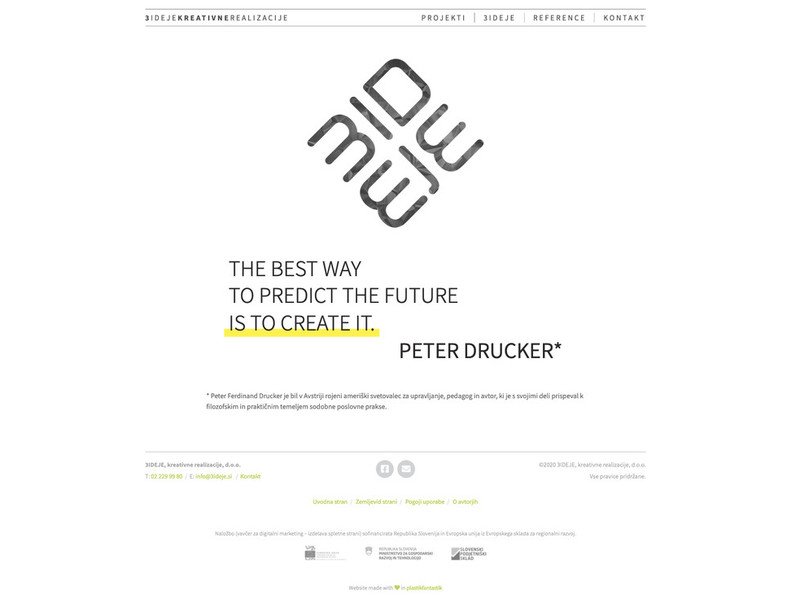 3IDEJE, kreativne realizacije
3IDEJE vedno boljše kot ena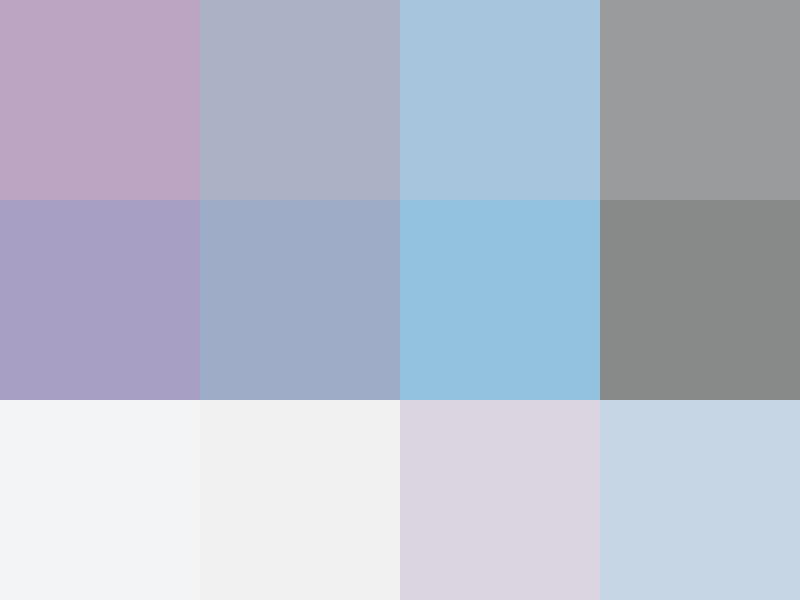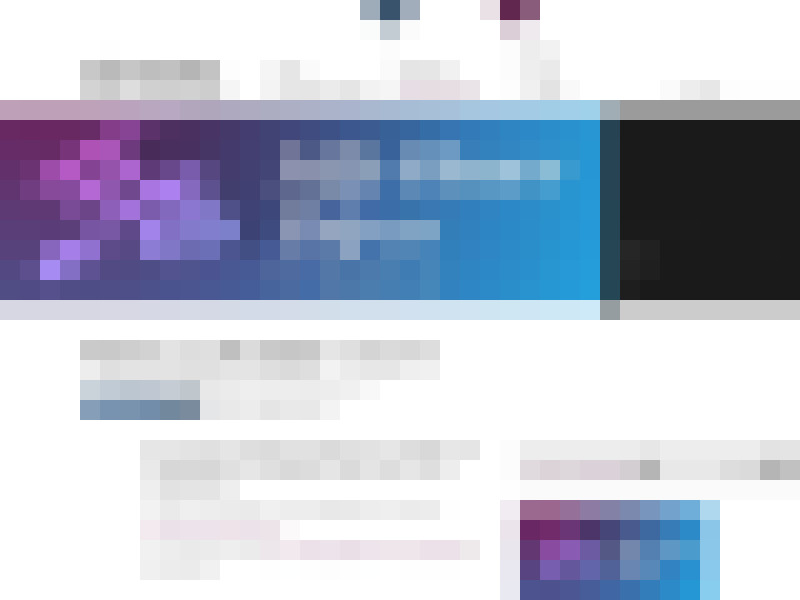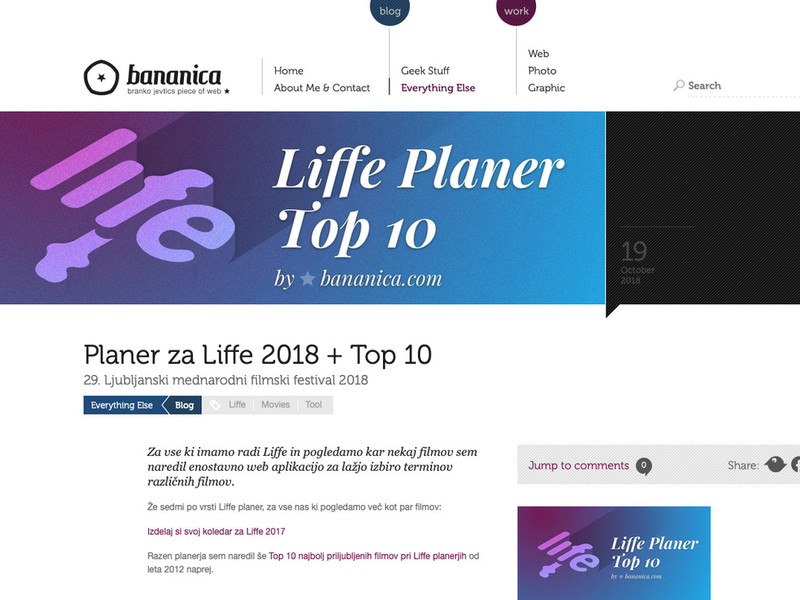 Branko Jevtić's Piece Of Web
Branko Jevtić / osebna spletna stran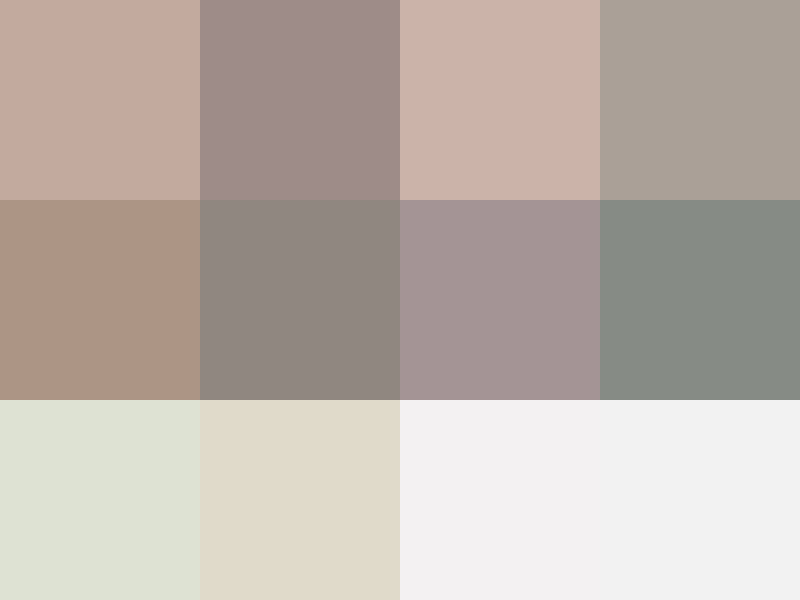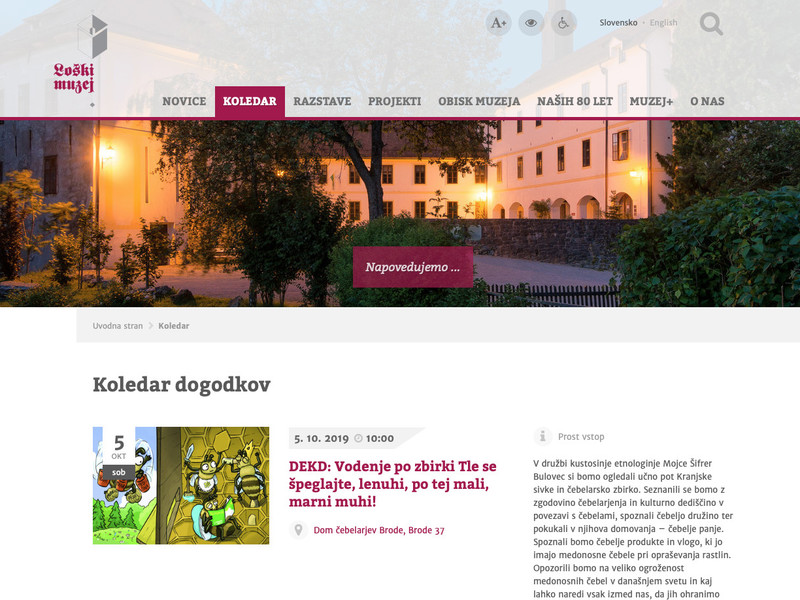 Škofja Loka Museum
Loški muzej Škofja Loka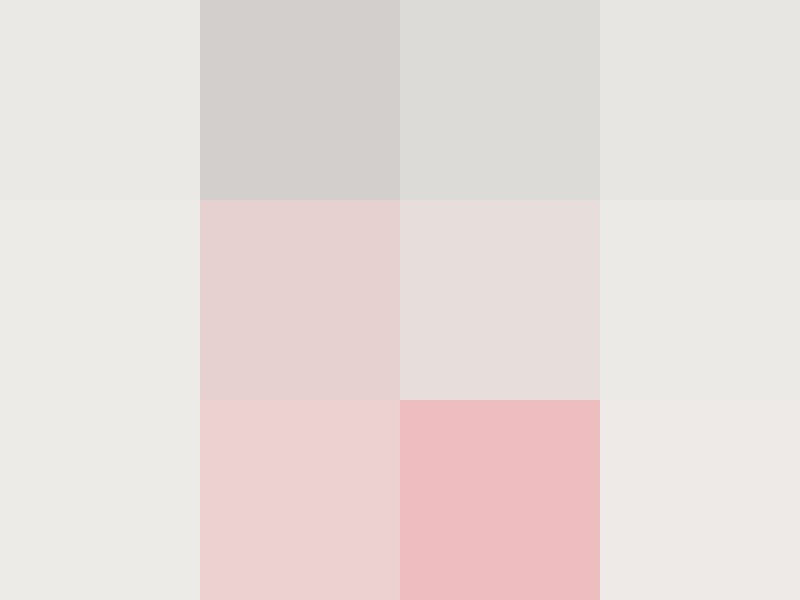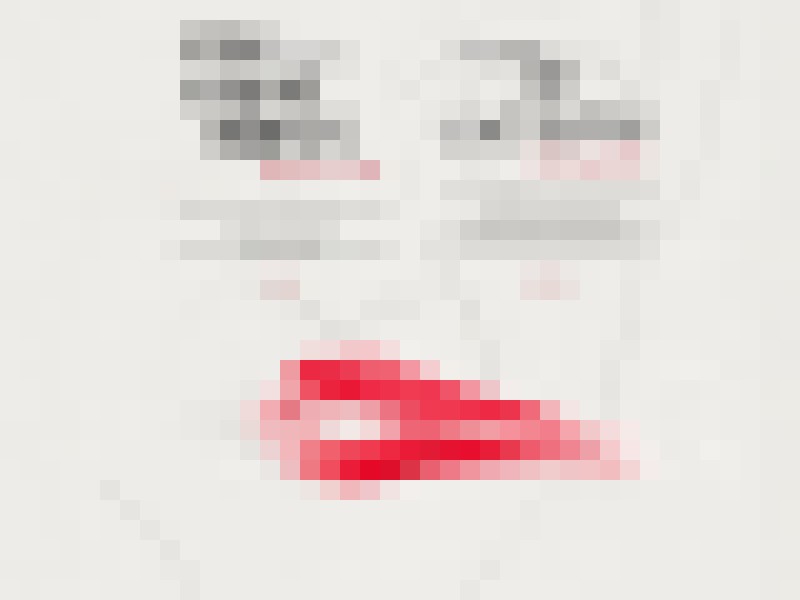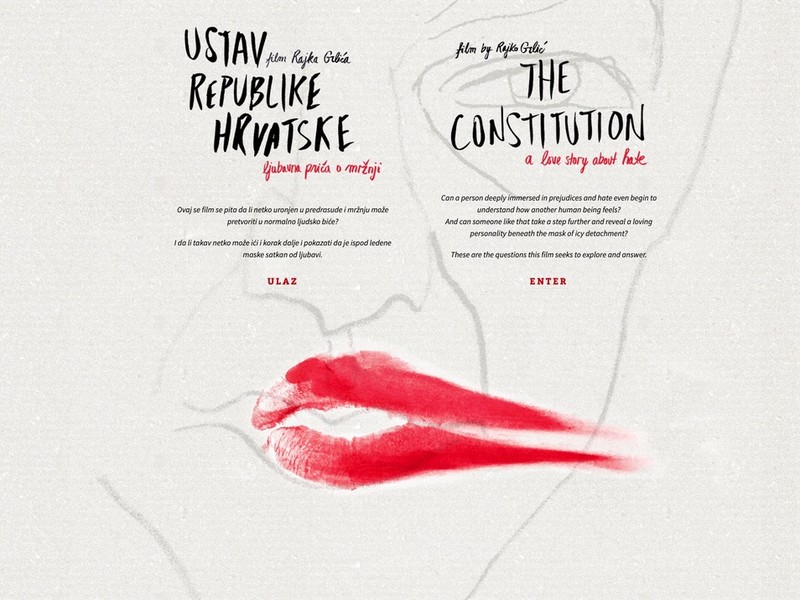 Ustav Republike Hrvatske, film Rajka Grlića
The Constitution, directed by Rajko Grlić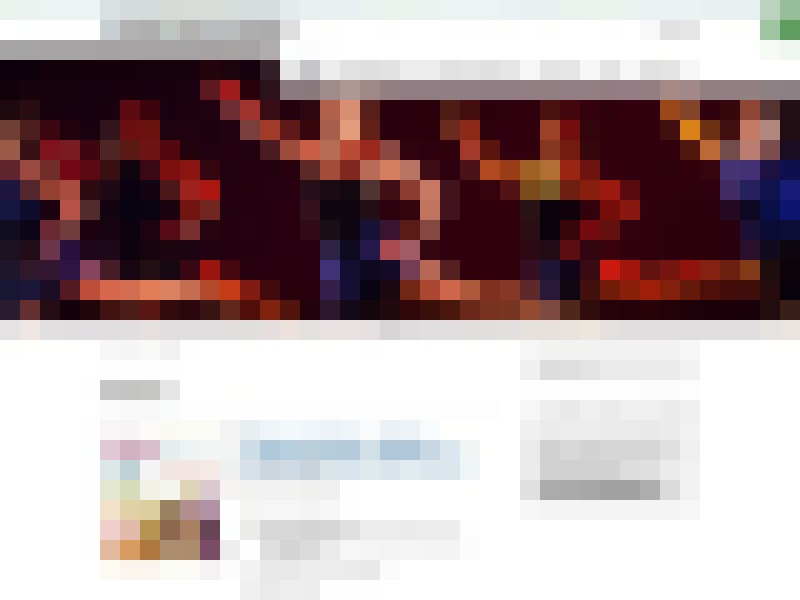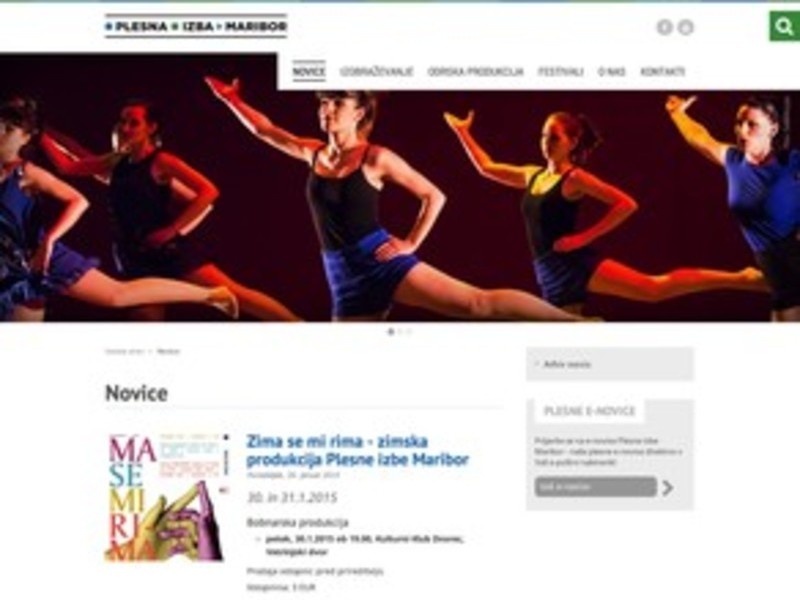 Plesna izba Maribor
Celoletno plesno in bobnarsko izobraževanje in ustvarjanje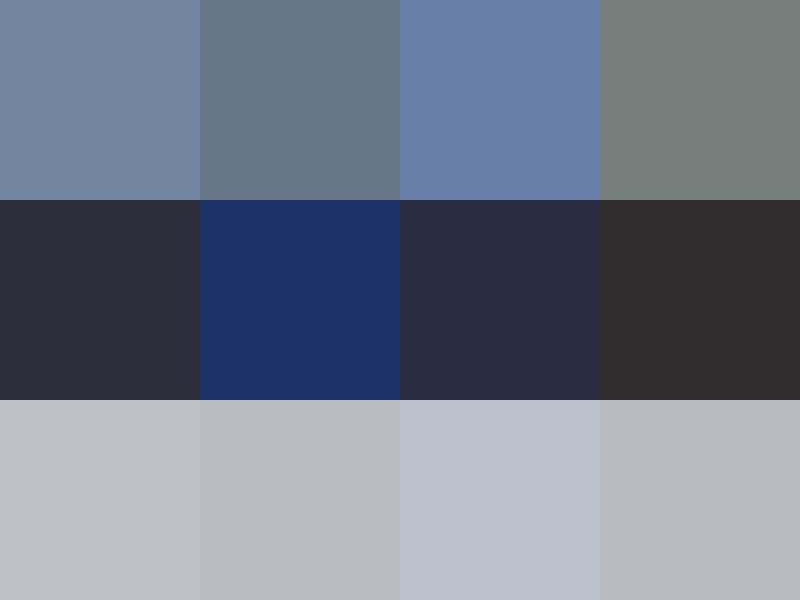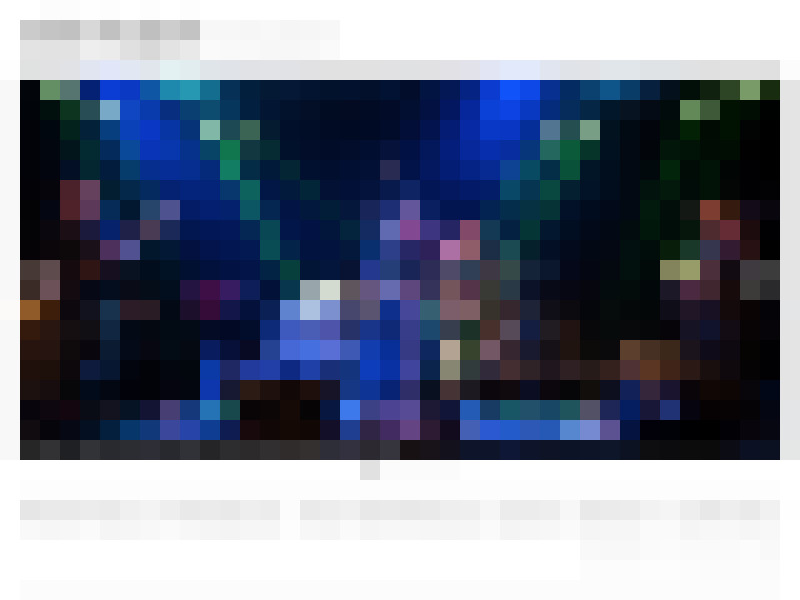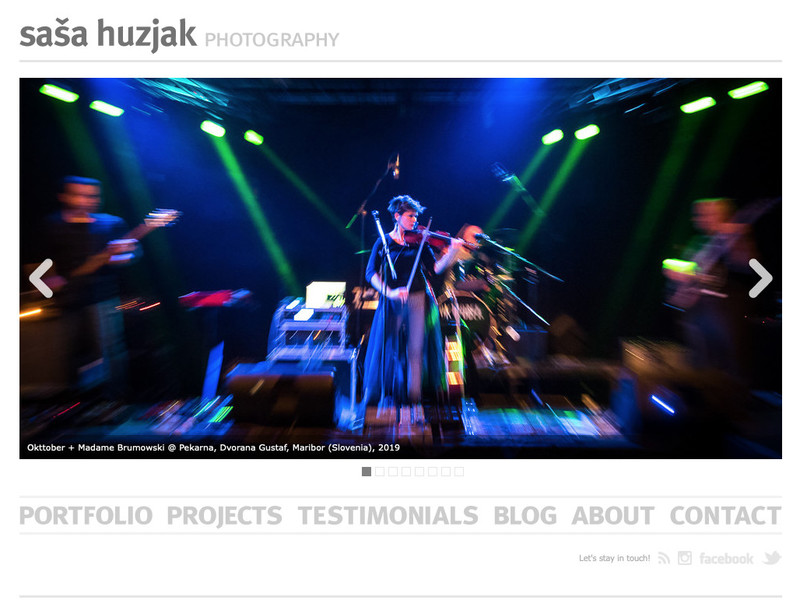 Saša Huzjak photography
Music photography: concerts, festivals, portraits & much more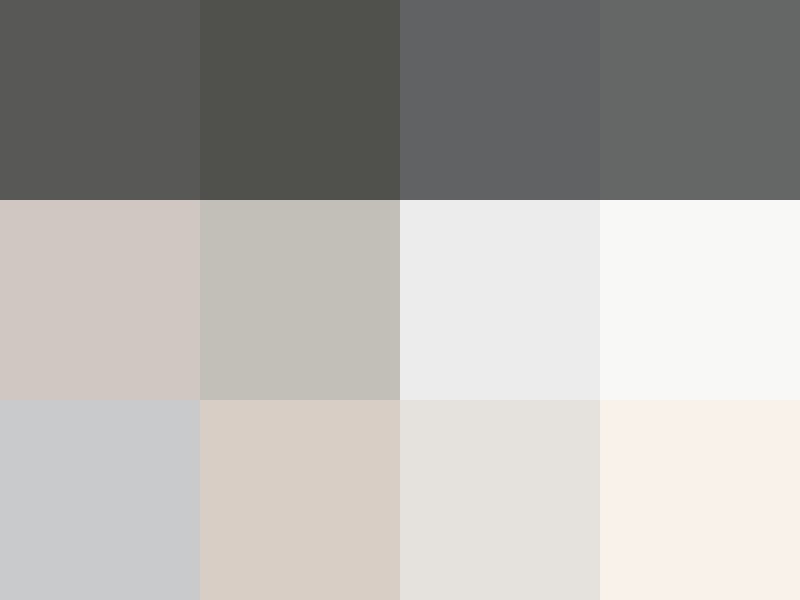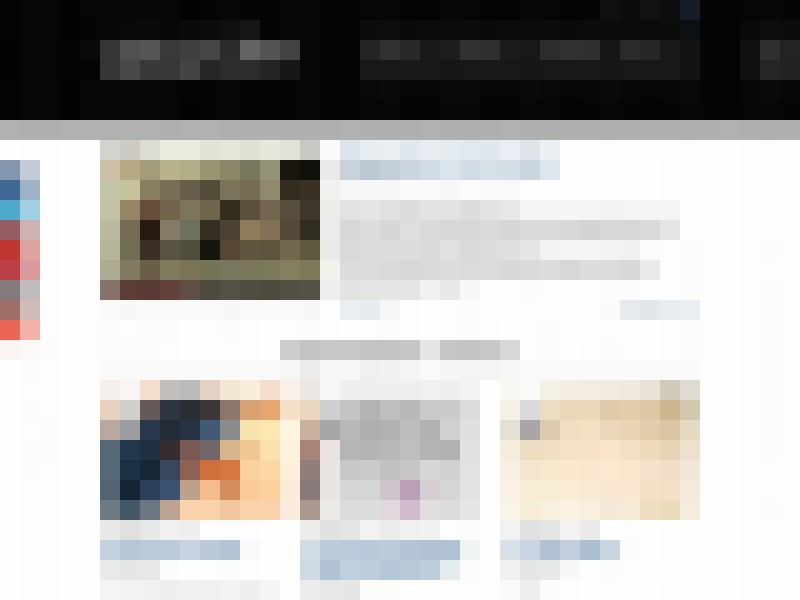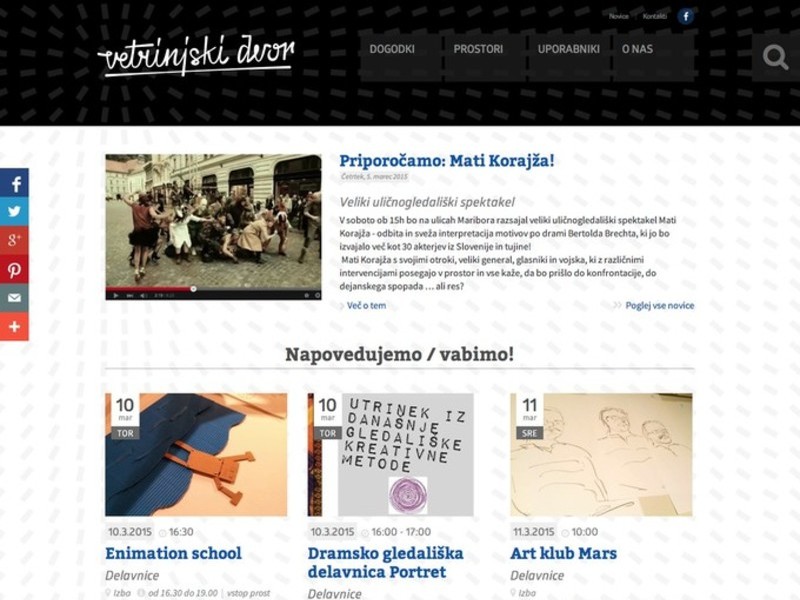 Vetrinjski dvor
Vetrinjski dvor, Maribor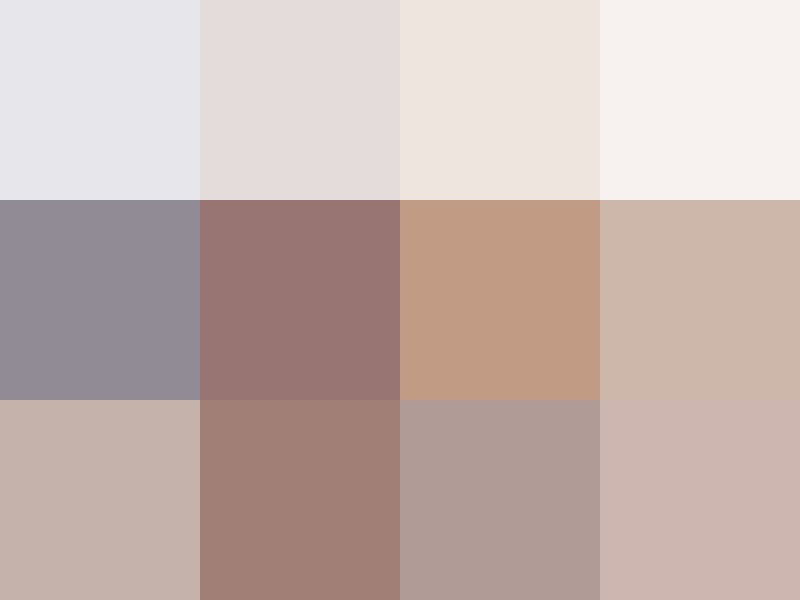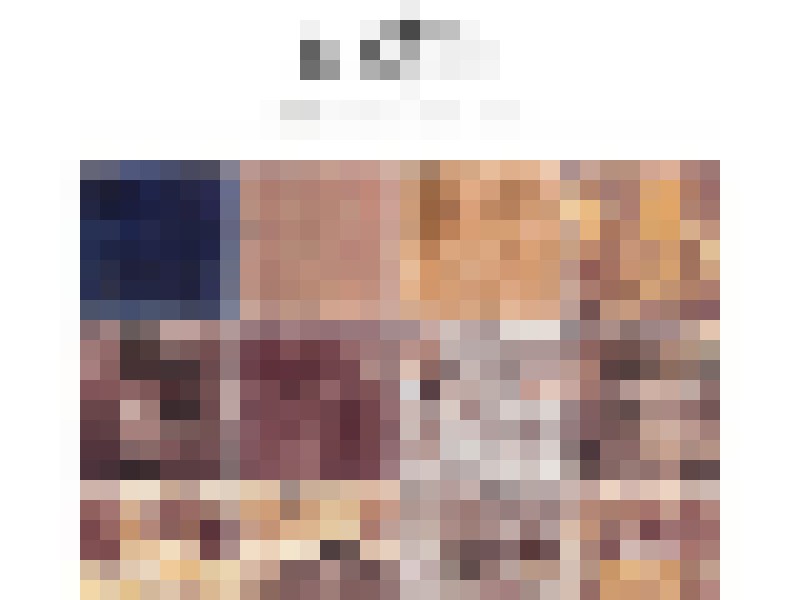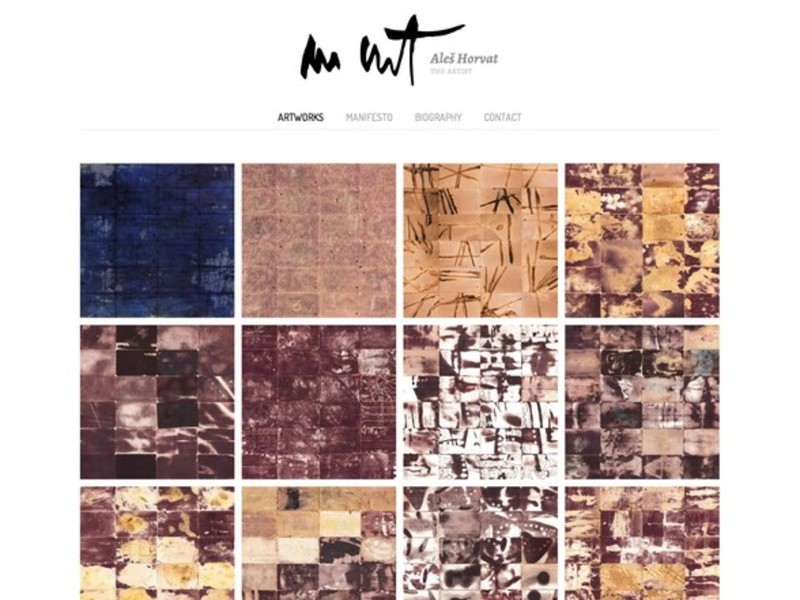 Aleš Horvat, the artist
Still life on the office desk